COMING SOON:
Shorts
Screening of short films from Thessaloniki
Films by A. Vozinidis, K. Giannakopoulos, E. Chrysomalli, P. Kountouras, I. Theodosiadis, M. Loukanidou, T. Kafetzis, A. Tsakoumi.
Awarded films from TISFF
Thess. International Short Film Festival
Forest of Echoes (Austria/Argentina) - Pre-Drink (Canada) - Watu Wote (Germany/Kenya) - Remember Me (Belgium)- Passée L' Aube (Belgium) - Slapper (Australia)
Unit Motives: Cage
Open Call
Die Wolke art group calls, for a second consecutive year, Thessaloniki-based choreographers to its Unit Motives initiative for the creation of solo contemporary dance works on musical works by great composers. This year, the event aims to explore the different kinetic and choreographic approaches to the interpretation of works by John Cage, as well as his compositional methods.
Application deadline: January 28
m.e.t.a. revisited
Evi Tzortzi
modified estimated time of arrival

Living in life's gray zone... You control are controlled, living in fear, having lost all contact with your conscience. A shaking, though, from the deepest levels of your existence, can throw you off the television's pedestal and your drugged sleep.
So what happens when the arrival of a different conscience takes place unpredictably?
Thessaloniki Cinedance International
Short dance film festival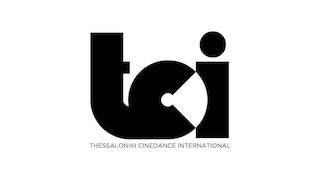 TCI is an independent festival aiming to showcase contemporary dance on screen works from around the world.
Applications are open until August 27, 2018, exclusively via FilmFreeway.
Due to data loss from the google-hosted submission form, we are sorry to say that all submissions have been lost. The event will therefore have to be postponed. That said, we're planning a couple of screenings on the same dates, stay tuned!

In any case, do send us your video dance and experimental shorts via email, with a vimeo/youtube link, and we'll consider it for Locus, when it happens, or our special screenings in February and March!
The Venue
Art space, contemporary dance stage, live music venue, audiovisual studio. Home of the fuzzy mind and the experimentally inclined psyche. And Die Wolke Art Group's headquarters.
Inside the 130 sq.m. space one finds a theatrical stage with an arsenal of audiovisual technology supporting it, an electronics lab, an editing/color grading/VFX workstation, sound and lights, a 5m projection screen, cameras, and a host of sensor and controller apparatus. Also a small number of people that are adept at utilising the aforementioned implements to creative effect. Vitruvian Thing is intended to host all kinds of experimental activities, collaborations, and educational events: dancetheatre performances, live music, film projections, installations, theatre, talks, exhibitions.
Events at Vitruvian Thing are invariably underscored by our philosophy of quality and respect towards audience and artists. The venue, as well as its managing group Die Wolke, is a non-profit endeavour (Die Wolke is a registered non-profit company).
Activities
WATCH
Vitruvian Thing seats 50 people in four rows. Most shows have multiple times/dates, so reservations are necessary to help us manage attendance.
We make it a point to start on time, to break the vicious circle of showtime delays that encourage belated arrivals and so on.
We recommed that you subscribe to our mailing list to stay informed. Social networks no longer work as they should for most people. We will never abuse your email address!
PERFORM
We are always looking for interesting performances to host, that meet our mission statement: high quality, forward thinking art; experimental, innovative ideas by contemporary artists; cross-disciplinary, intermedial technique; including, but certaily not limited to, dancetheatre, contemporary experimental/electroacoustic music, performance art.
The stage is about 46 sq.m. of black, antivibrational, with computer-controlled lighting, wide projection area, sound system, etc.
SCREEN
Vitruvian Thing makes a great independent mini-cinema! The projector produces a high-contrast, 5m wide, image, directly on white wall. The stereo sound system is full range and plenty powerful.
Every spring we host Locus, an anti-fest of experimental films, videodance/videoart works, and animation, by Thessaloniki-based creators.
It is also possible to book the venue for premieres, presentations, or other projection events. We're always excited to meet and talk to innovative filmmakers that want to show their work.
WORK
The space is bookable as a studio for seminars, workshops, rehearsals, video shooting sessions, general-purpose experimentalism, or any other purpose, with or without staff.
We also host Occam's Sharpener, the post-production unit responsible for the visual effects in Imago, as well as various other visual media and programming projects.
Admission
Unspecified contribution policy
At Vitruvian Thing, we acknowledge the difficult financial circumstances of this period. So, unless otherwise noted, admittance to the events we host entails an unspecified amount: you decide how much the ticket should be and, in doing so, you are supporting the artists and helping Die Wolke keep the venue running. At the entrance, we issue donation coupons to acknowledge your contribution, equivalent to receipts, as required by law.

So, upon arrival at Vitruvian Thing and checking in at the welcome desk, you can choose your own price of admission: literally as much as you think is just right for you. You receive your coupon, and enjoy the show.
Contact Us
VITRUVIAN THING
Home of the fuzzy mind and the experimentally inclined psyche.
Ptolemaeon 29A, 4th floor, 54630, Thessaloniki
Run by Die Wolke art group, a registered non-profit company.
Parking: 24h local (unrelated) underground parking facility on Amvrosiou str (same block, 50m). Bus: Antegonidon stop, on Egnatia str.